This program addresses two broad sets of challenges :
The first deals with different facets of the social, economic, legal and ethical acceptability of systems integrating artificial intelligence algorithms.
The second focuses on data challenges. It aims at developing new solutions allowing Il vise à développer des nouvelles solutions permettant :
la détection et l'élimination de biais dans la sélection et l'interprétation des données utilisées par les modèles d'apprentissage
la prévention du risque de ne pas prendre en compte des événements rares dans le processus d'apprentissage
l'annotation automatique et la représentation sémantique de masses de données hétérogènes, multi-sources, multi-échelles et variables dans le temps.
The themes associated with the Acceptable AI program
AI & society
Learning with few or complex datas
Fair Learning
Explainability
---
---
Coordination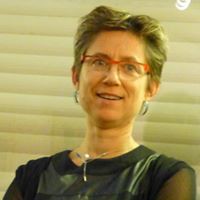 Chair holders