L'ambition d'ANITI est de développer une nouvelle génération d'intelligence artificielle appelée IA hybride, associant de façon intégrée des techniques d'apprentissage automatique pilotées par des données et des méthodes symboliques et formelles permettant d'exprimer des contraintes et d'effectuer des raisonnements logiques.
L'objectif est d'apporter de meilleures garanties en termes de fiabilité, de robustesse et de capacité à expliquer et interpréter les résultats des systèmes intégrant des algorithmes d'intelligence artificielle, tout en assurant leur acceptabilité sociale et viabilité économique. De telles garanties sont requises par de nombreuses applications telles que les transports autonomes, l'industrie du futur, la santé, l'environnement, l'espace, les assurances, etc. Cette approche permettra également de faciliter l'aide à la décision et d'optimiser les performances des systèmes et des processus industriels.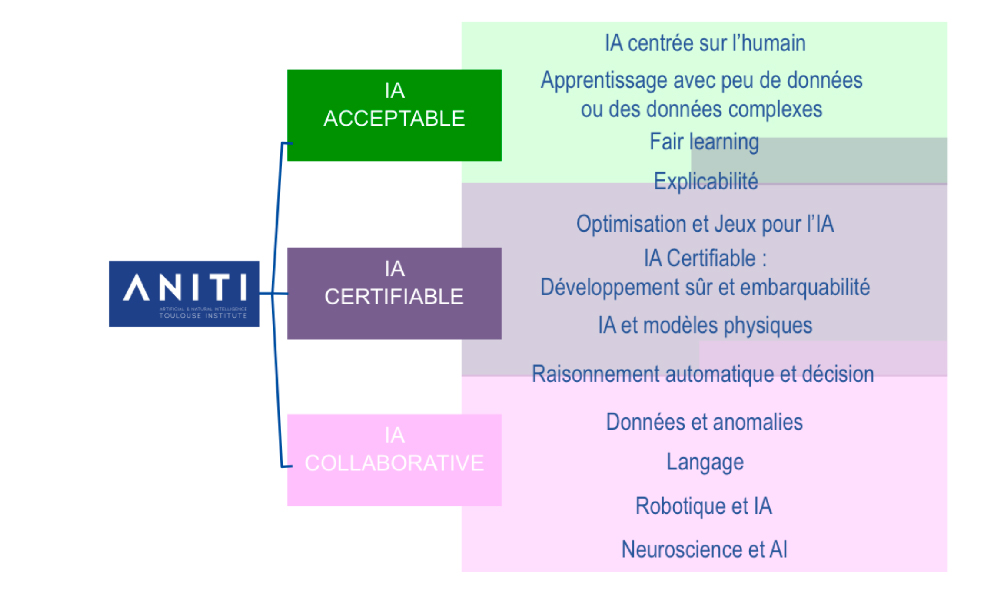 ANITI's scientific project is structured around three major integrative research programs: acceptable AI, certifiable AI and collaborative AI.
Each integrative program (IP) brings together several chairs vetted by an international jury as well as industrial partners. Each chair is composed of a small team with a principal investigator, co-chairs, associate researchers, PhD students and postdoctoral students, as well as engineers from our industry partners. An IP is designed to foster exchanges between researchers in different chairs and industry to address issues raised by application areas through scientific advances in fundamental areas of AI. To this end, each IP has an operational committee headed by two pilots, one from an academic and one from an industrial partner, and has representatives from the chairs and participating industrial partners. Industrial partners choose which IP they wish to participate in.
Below are descriptions of the 12 themes that are managed by the integrative programs. Each theme has a set of topics that we call threads. The themes describe scientific challenges addressed in the research programs, and result from the Chair projects and use cases provided by ANITI's industrial partners. Some themes are treated jointly within several research programs
Les programmes de recherche et les thèmes associés :
AI & society
Learning with few or complex datas
Fair Learning
Explainability
Certifiable AI — Safe design and embeddability
Explainability
Fair Learning
Certifiable AI
AI & physical models
Optimization & game theory for AI
Automated reasoning and decision making
Automated reasoning and decision making
Datas & anomaly
Language
Robotic & AI
Nerusocience & AI
En savoir plus sur les thèmes associés au programmes de recherche
Les séminaires scientifiques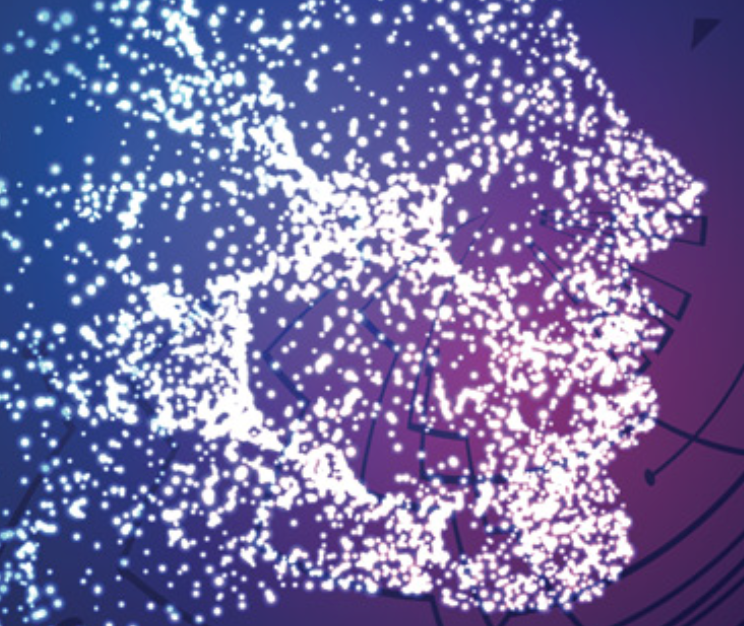 Events
Séminaire scientifique en ligne – 18 Juin 15h – Animé par Michael Beetz, Head of the Institute for Artificial Intelligence (IAI)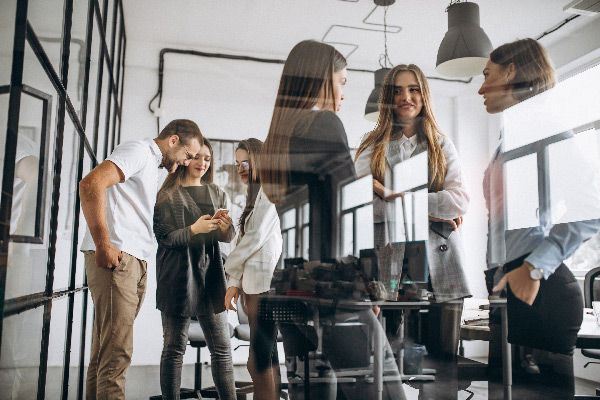 Events
Séminaire scientifique animé par Diane Larlus – Vendredi 7 mai – 15h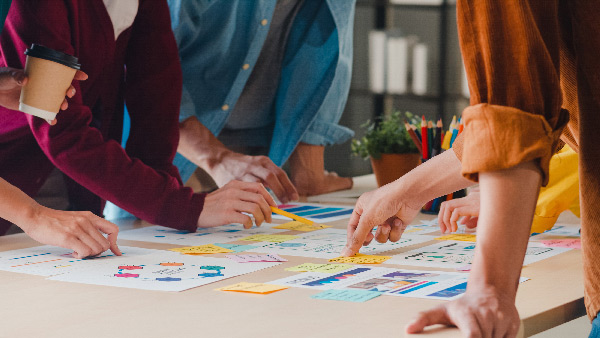 Events
Séminaire scientifique animé par Luc De Raedt – Vendredi 12 Mars – 15h