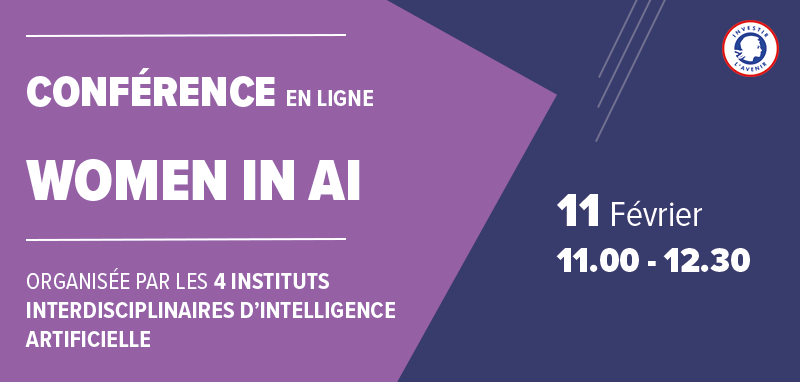 On the occasion of the International Day of Women and Girls in Science, the Interdisciplinary Institutes of Artificial Intelligence of Grenoble, Nice, Paris et Toulouse invite you to an online conference to be held on February 11 from 11 to 12:30
Why is it important to have gender equality in the world of AI? What do women today bring to the world of AI? How to encourage women to pursue careers in artificial intelligence?
On February 11th, academics, entrepreneurs, industrials and AI professionals gather for a round table that will allow them to tell us about their background, share their experiences as "women and girls in science" and respond to questions we can ask ourselves about the role of women in AI.
Artificial Intelligence (AI) is helping to shape the society of tomorrow. It's revolutionizing the world of services, industry, agriculture and telecommunications. To create and manage projects related to artificial intelligence, it is necessary to have the right data to train complex algorithms. However, it is on the quality of this data and its relevance that any AI project is based. It is essential for these data to reliable and representative of the society.
Many actors have for some time been looking into the issue of gender equality in digital technology, for example the The European Commission orthe UNESCO.
It is also a concern and priority of our Interdisciplinary Institutes of Artificial Intelligence, which have already organized a joint round table on March 8, 2021 in order to raise awareness among the AI ​​communities (academics and industrialists) by drawing up an inventory of the gender inequalities and an overview of the initiatives carried out today within these institutes.
Cette conférence est ouverte à toutes et tous et sera accessible en live sur la Chaine Youtube d'ANITI
About the speakers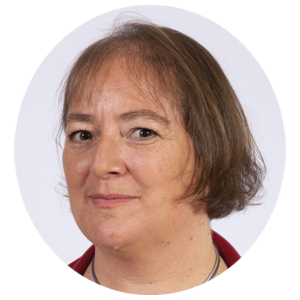 Anne Siegel is a research director at the CNRS and carries out her activities at the IRISA laboratory, in Rennes, in the field of bioinformatics and modeling methods based on knowledge representation techniques to understand the functioning of large-scale biological systems. At IRISA, she led the Dyliss research team, then headed the "Data and knowledge representation" department and the laboratory's parity committee. Since September 2021, she has served as Deputy Scientific Director for the CNRS, at the INS2I (Institute of Information Sciences and their Interactions), where she is in charge of interdisciplinarity, interfaces between the sciences of digital technology and other disciplines, the monitoring of GDRs attached to the INS2I, and the INS2I parity policy.
© photo Xavier PIERRE / CNRS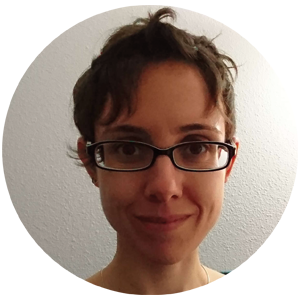 Lucile Sassatelliis an associate professor with Université Côte d'Azur, France, since 2009. She has been nominated a junior fellow of Institut Universitaire de France (IUF) in 2019. She obtained a PhD from Université of Cergy Pontoise, France, in 2008 and her professorial habilitation in 2019. She was a postdoctoral fellow at MIT, Cambridge, USA. Her current research interests intersect 3 major domains: Virtual Reality (VR), Machine Learning (ML), Gender. She leads projects on network streaming of VR with ML, ML for analysis of gender representation, and VR for gender equality in education. She is the coordinator of a collaborative ANR project, she is the scientific coordinator of the 3IA-UCA partner in the ICT-48 EU Excellence Center in AI AI4Media, and the co-leader of the multi-disciplinary center for research and creation on XR at UCA. She also is the referent person on Equality for I3S at CNRS INS2I. She has published papers in prestigious journals such as IEEE Transactions on Pattern Analysis and Machine Intelligence or IEEE Transactions on Information Theory.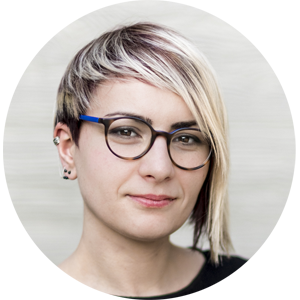 Adela Barbulescu is CEO and co-founder of Emoface. After starting her studies in computer science in Romania, she specialized in computer vision in Denmark, Spain, then in France where she joined the University of Grenoble-Alpes. From 2012 to 2016, she devoted her thesis in computer science on the generation of emotions in 3D avatars. She understands that her research can be helpful to people who have difficulty deciphering facial expressions and emotions. In 2017, Adela met Mayra Lima, a UI/UX designer specializing in autism apps. Together, they decide to combine their respective research into a project: putting technological innovation and design at the service of people with socio-emotional difficulties.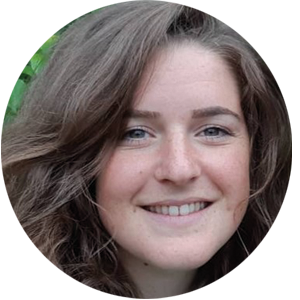 With a background in computer engineering and data science, Alphanie Midelet is passionate about exploring clinical data and applying data science methods to understand clinical data and improve clinical practice. Her work focuses on the analysis of remote monitoring data recorded by devices used at night by patients suffering from obstructive sleep apnea. Her thesis topic involves time series analysis, breakpoint detection and statistical analysis in general.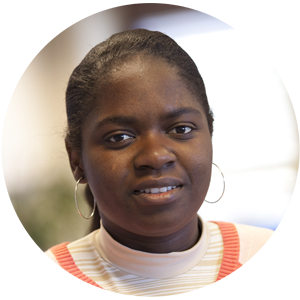 Laetitia Kameni manages R&D activities in Artificial Intelligence at Accenture Labs in Sophia Antipolis. Accenture Labs provides insight into how technology will shape the future and invent the next generation of cutting-edge business solutions. Laetitia works to identify, incubate, prototype new concepts and provide applications of innovative and emerging technologies. She focuses on privacy-preserving machine learning (data privacy approaches, collaborative learning) and new business scenarios and related applications for the industry. Previously, Laetitia worked in prototyping and delivering customer solutions with a focus on analytics, digital channels, social media and mobility (mobile commerce / mobile payments). Laetitia holds a Master's degree in Computer Science and Information Systems.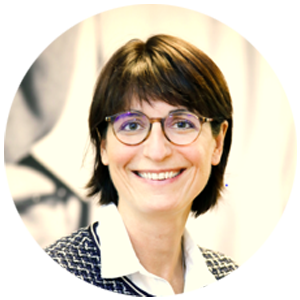 After earning a degree in marketing and market research at l'EM Lyon Business School, Delphine Aguiléra Caron intégre les équipes commerciales de Nestlé puis de Colgate-Palmolive. A partir de 2005, elle poursuit sa carrière chez Bristol-Myers Squibb, entreprise américaine biopharmaceutique. En 2017, elle rejoint Janssen en tant que responsable Europe de la stratégie pour l'immunologie, le cardiovasculaire-métabolisme et les produits matures. Deux ans après son arrivée au sein du groupe, elle prend la direction de Janssen Autriche, devenue première entreprise pharmaceutique du pays sous son leadership.
Delphine is designated Président of Janssen-Cilag France since September 1, 2021 and is President of the Janssen Horizon Endowment Fund. She is also a member of the Board of Directors of Agipharm and LEEM.
Her ambition for Janssen France is to continue to provide patients suffering from serious illnesses with cutting-edge therapeutic innovations and to manage the operational challenges of the company, always having in mind to lead the teams towards success while respecting the values of the company and by capitalizing on its responsibility, whether social, societal or environmental.
Replay